A Glimpse of The Academy
Our staff is dedicated to your success!  We stand for equity and excellence for each and every student.  Let us know how you are doing – your voice matters!  We are listening, we care deeply, and we are going to do everything we can to help you succeed.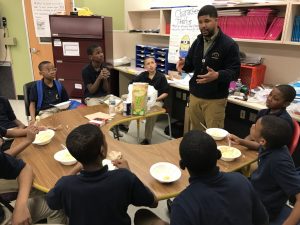 ---
We teach our students to Give Back to the Community!
Our Students Took A trip to the Philadelphia Zoo!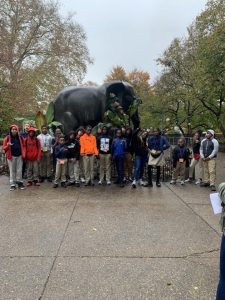 ---
We Believe in PBIS
Many students are not coming to school with the social and emotional skills they need to be successful in the classroom. Punitive measures and zero-tolerance policies are not effective in the long-term. But in an environment in which positive behaviors are taught and recognized, students can develop into solid citizens, both at school and in the community.
PBIS decreases office discipline referrals, increases instructional time, and improves student achievement. It encourages the development of positive teacher-student relationships. In addition, it provides students with the foundational skills they will need for success in life.
Implementing a PBIS framework can have a significant effect on overall school climate. Students are more productive, teachers are happier, and the larger community benefits. Perhaps most importantly, PBIS allows educators to do more of what they love – teach!